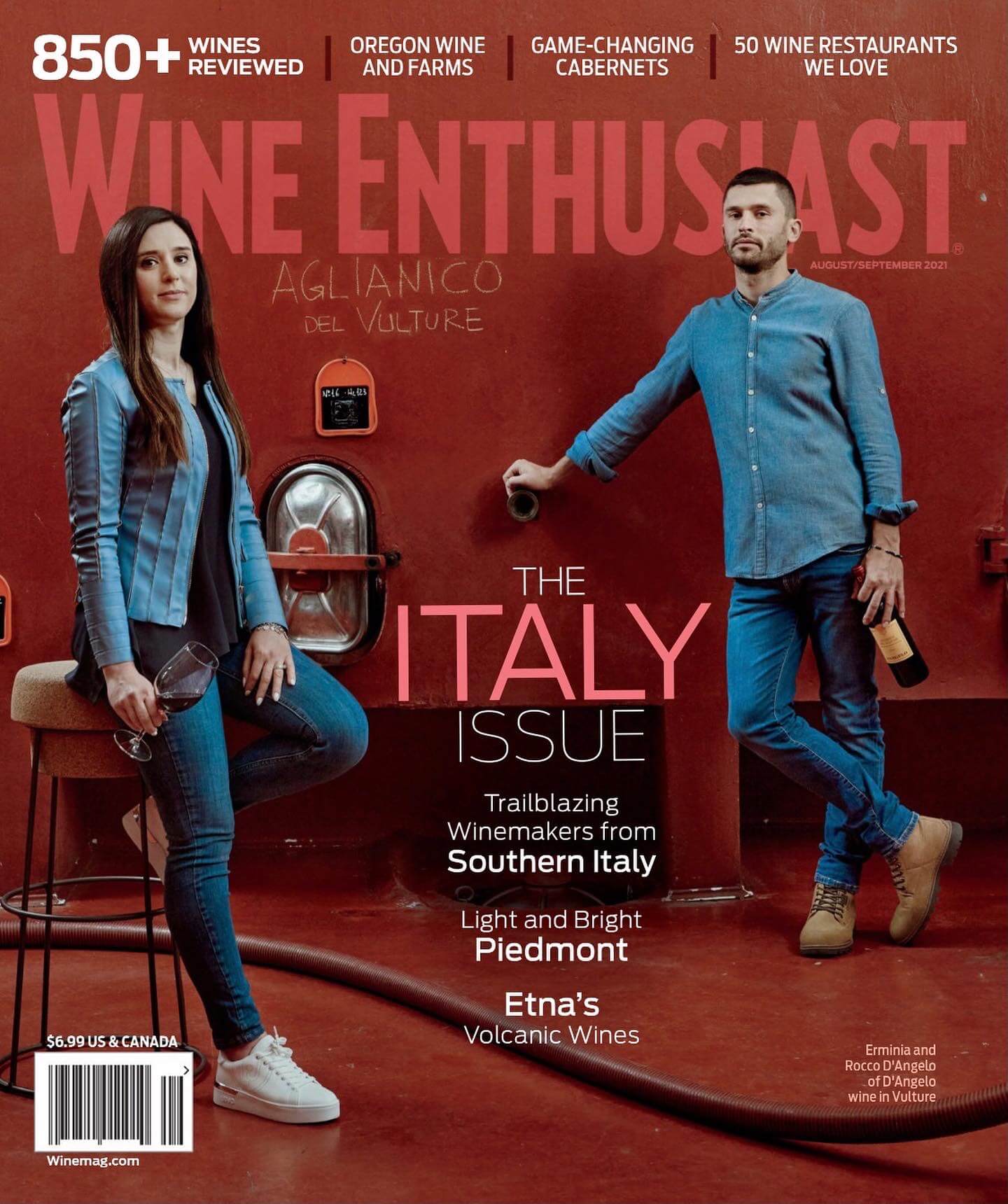 D'Angelo is one of the most historical wineries from Basilicata, a small southern Italy region born in 1920.
The estate was founded by the current owners' great-grandfathers, Erminia and Rocco D'Angelo. They inherited the love and passion for the Aglianico del Vulture and their land from their father, Lucio—a journey into the world of winemaking that spans over four generations of the family.
They have 25 hectares of vineyards at the feet of the extinct volcano Vulture and make 250.000 bottles yearly.
Aglianico del Vulture is a DOC (official Italian designation of origin) wine from the Basilicata region made with Aglianico grapes grown in the Vulture area, near the town of Potenza.
The DOC designation was officially registered in 1971.
Considered to be one of the oldest and most prestigious vines of Italy, Aglianico appears to date back to Ancient Greece. Grown and loved both in Italy and abroad, this is a red grape variety that makes a strong and well-structured wine.