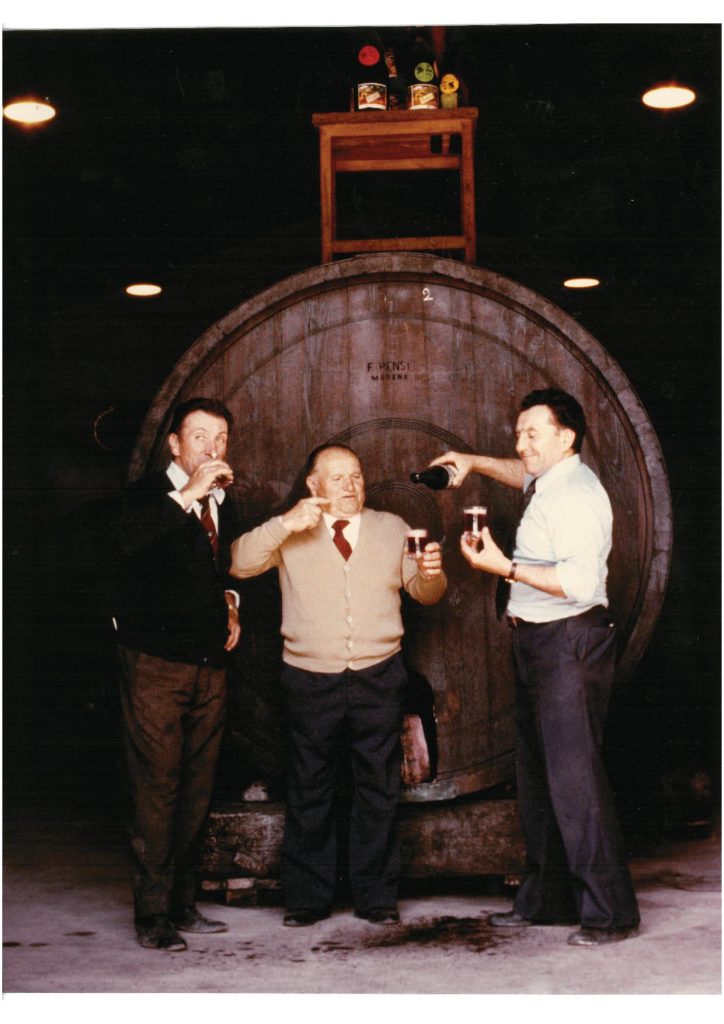 The Garuti Winery was born a hundred years ago from a love story: in 1920, Dante and Valentina married and moved to Sorbara, the perfect land for wine. A predestined place on which they began to write their history and to link it to that of a vine, commonly grown in the fields around the house, which would soon become known all over the world.
The Garuti estate winery is based in the heart of the countryside around Sorbara in a fertile area where the Panaro and Secchia Rivers run so close to each other they almost touch. Rich in potassium, the alluvial terrain, with its loose, sandy, porous structure, is ideal for growing Sorbara Lambrusco grapes. For generations, the Garuti estate has raised the prized Sorbara grape to produce a Lambrusco of the highest quality but with the utmost respect for the wine-making tradition. The Garuti family has cultivated the Marandello, Fondo Scaletta, Ca' Bianca, and Uccelliera vineyards since the twenties, with a total area of 30 hectares.
Each land has its notable typicality to be honored and handed down to future generations. Every year, the wine's production quantity and quality show steady consistency and increased production. The Marandello farm is very different from the Cà Bianca one: the former has more persistent aromas and a higher acidity where the Charmat method is applied, with twelve / fourteen months of processing. On the other hand, the Ca' Bianca farm is characterized by less-lasting aromas, making it ideal for pure Lambrusco di Sorbara Amabile.
Dante Garuti began growing grapes and making wine using the perfect combination of quality, tradition, and technology. The wine is produced with the most modern production techniques, but without affecting the authenticity of the finished product. As a result, the winery has earned many national awards, such as the Gold Medal – Gold Wreath at the Matilde di Canossa Sparkling Wine Competition, the Silver Medal of the Mayor's Competition, and a Medal at the Doujà D'or D'Asti.