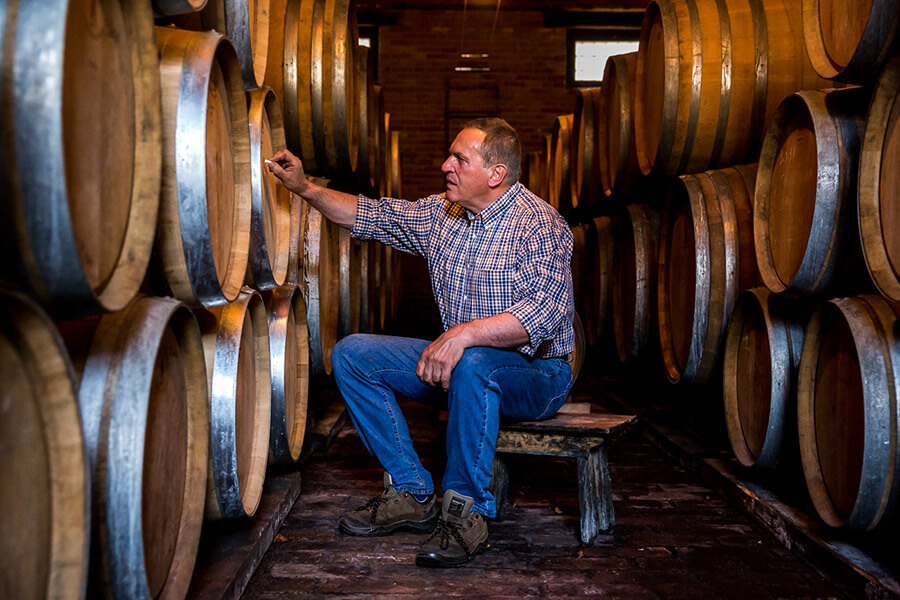 The best white wines in Italy come from the northeastern region of Friuli-Venezia Giulia (in short: Friuli). They are generally fresh, minerally, delicate, and very skillfully made. Producer Pierpaolo Pecorari – located just 5 kilometers from the border with Slovenia, has a clear vision and mission: to create delicate and pure wines that best reflect the terroir of Friuli—the estate's location in the Isonzo DOC in the Rive Alte sub-zone. The Pecorari family has lived on this land for many generations, first as farmers and as winemakers from the 18th century. In the 1970s, Pierpaolo took over the helm of the family business, and viticulture became the main activity. Today the company is co-led by their son Alessandro Pecorari.
The vineyards are in San Lorenzo Insontino, Moraro, Mossa, Corona, and Capriva del Friuli villages, consisting of gravelly limestone soils 60 meters above sea level. The varieties range from Refosco, Merlot, Friulano, Chardonnay, Sauvignon Blanc, and Pinot Grigio. Since 2007, the winery has been officially certified as an organic farm.
All the grapes are hand-harvested and pick the best batches. They are then vinified in stainless steel using indigenous yeasts. Whites are invariably aged in stainless steel tanks on the lees, with monthly batonnage to enrich the wine. The reds are also vinified in stainless steel and then aged in barriques. They offer many different wines grouped into two categories, Selezioni e Cru and Vini Classici.
The deep bond that Pecorari has with the land is translated into distinctive, terroir-driven wines. The basis of a pure and genuine wine lies in the vineyard and the land. The soil around the river Isonzo is light and stony, with a mix of rocky stones and sand—this relatively poor soil yields little but extra tasty, concentrated grapes. The grapes retain their beautiful acidity thanks to the fresh mountain air. Elegance is always the essence of winemaking for the Pecorari family. They attribute the characteristics of freshness, minerality, and complexity to the climate, terroir, and art of vinification.