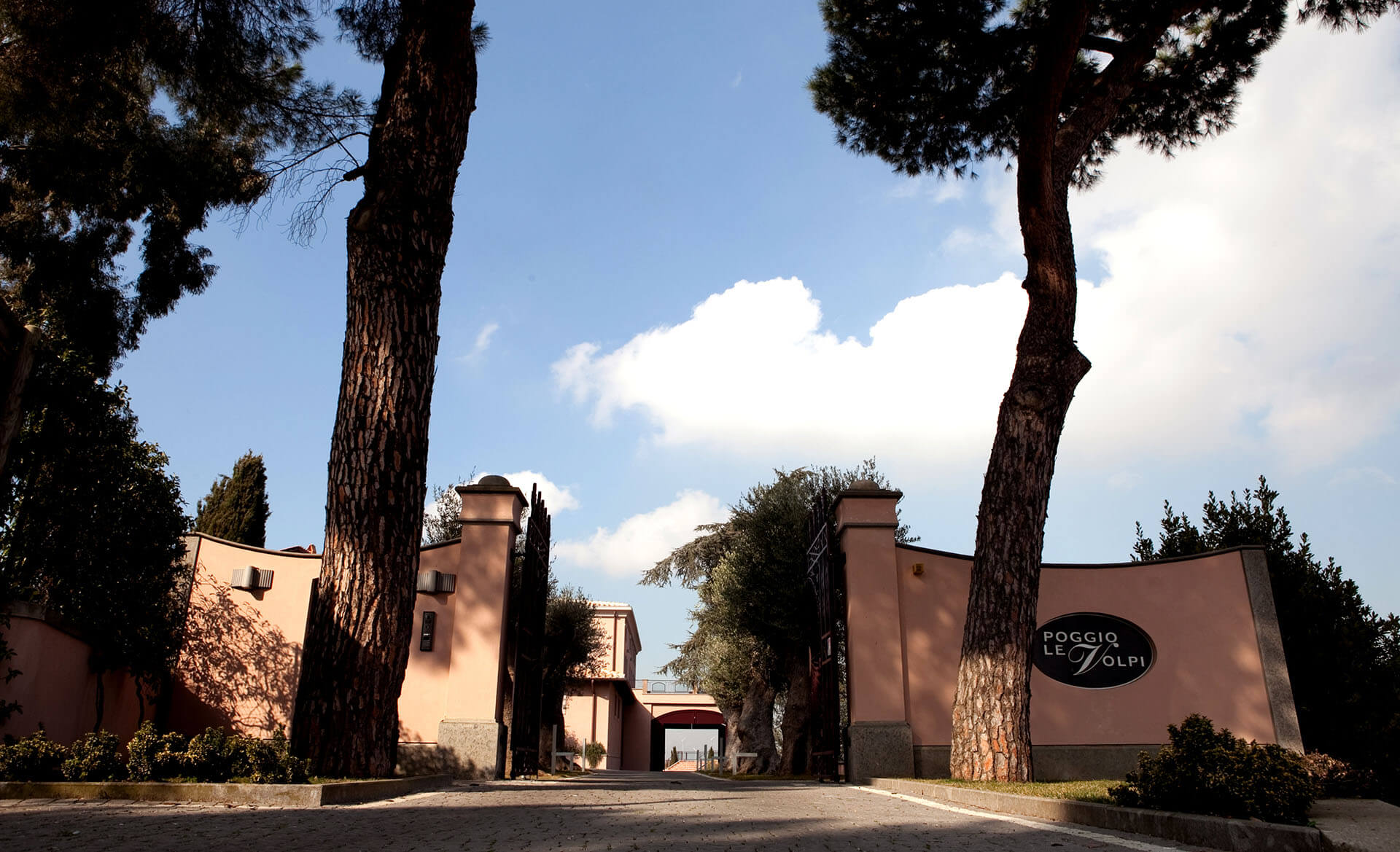 The original nucleus of the winery was created back in 1920 by Manlio Mergè. In those days, it was a small business selling bulk wine and oil, the two typical products of the area. The Poggio Le Volpi estate saw the light in 1996 by purchasing the first lands in Monte Porzio Catone, among the most vacated in the area for its pedoclimatic conditions that have always been suitable for viticulture. Within a few years, it has established itself on the Italian wine scene for the quality and typicality of its wines.
The Poggio Le Volpi estate is based in an area of the Alban Hills of very ancient volcanic origin. The hilly area was generated by a cone belonging to the great Latium Volcano, which created a large area of soils characterized by the abundant presence of tuff, lava rocks, and sands. These are draining and permeable soils, rich in mineral elements and capable of retaining deep reserves of water, which allow vines to overcome periods of drought without going through water stress. The Monte Porzio Catone area is located within a particularly valuable environmental context, surrounded by centuries-old chestnut forests that are part of the Castelli Romani Regional Park. A nature rich in biodiversity, offering the best conditions for high-quality viticulture.
The vast property covers 145 hectares that enjoy sunny exposures facing south, which guarantees excellent grapes ripening. Among the rows are grown the typical varieties of the area, in particular: Malvasia del Lazio, Malvasia di Candia, Trebbiano, and Montepulciano. These grape varieties have been present in these lands for centuries and have interacted well with climate and soils. The winery's philosophy is geared toward producing wines with a classic and traditional profile based on grapes of excellent quality, the result of careful agronomic management of the vineyards and rigorous selection of the grapes. Very simple winemaking practices are adopted in the cellar, with delicate vinification that respects the grapes' varietal characteristics.
Sustainability in practice