Az. Agricola Fratelli Berlucchi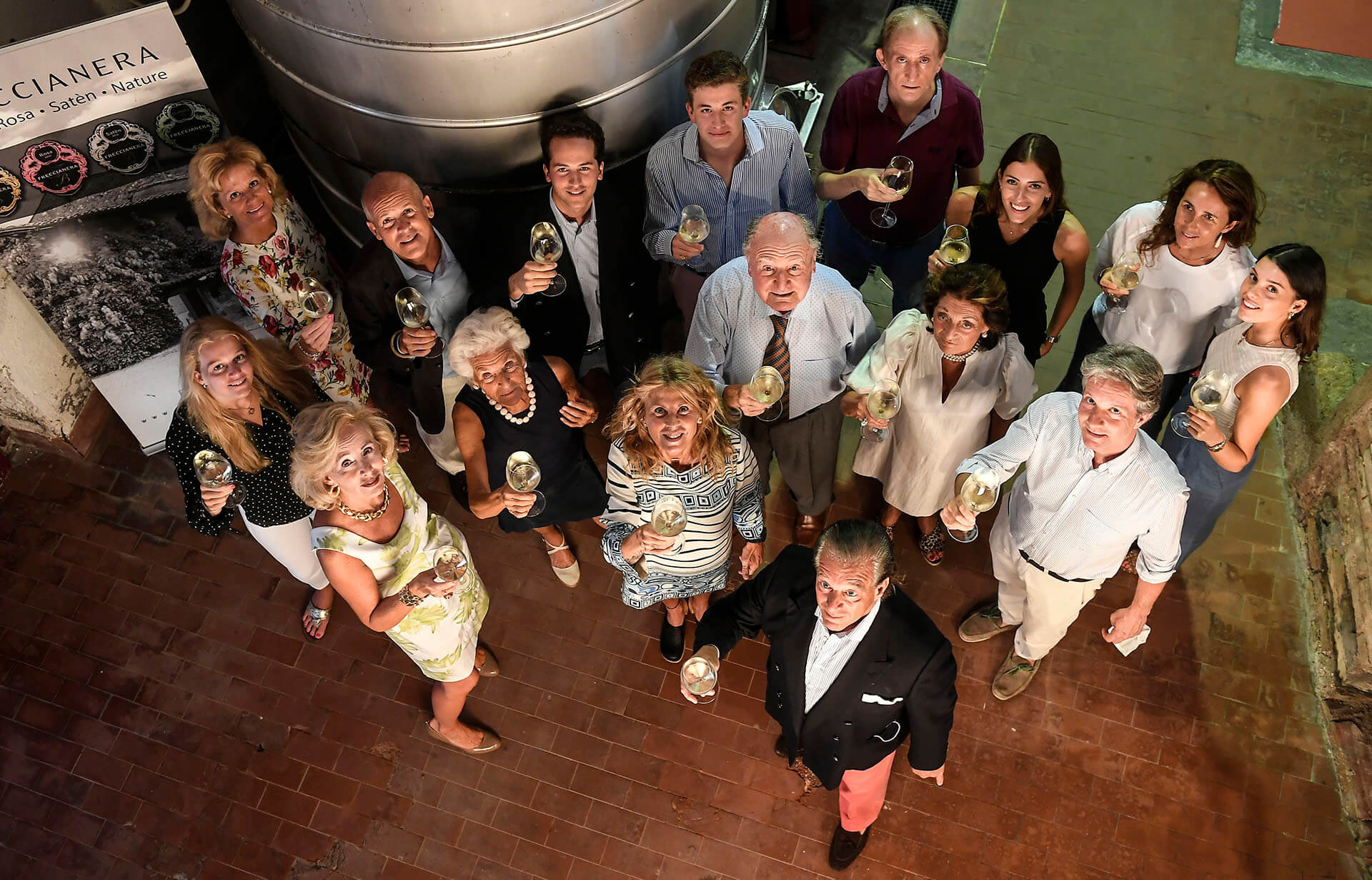 It was the 1880s. The founder, Count Ignazio de Terzi Lana, had an interest in poltiics, therefore he entrusted the management of his estate in Borgonato to the young Francesco Berlucchi, a charming young man with whom his seventeen-year-old daughter Giustina had fallen madly in love. The young lovers tied the knot, and five children sprang from their happy and lasting marriage. Of these, the male heirs Ignazio and Antonio carried on the noble imprint of the family name through their numerous offspring. Lina, Laura and Guido Berlucchi were fathered by Ignazio, Francesco, Gabriella, Marcello, Pia Donata and Roberto by Antonio.
Fratelli Berlucchi is one of the oldest and best preserved cellars in Franciacorta. Restored in the Seventies, its authentic vaults from the 1300s brought to light frescoes from various periods, the oldest dating back to the 1500s.
Franciacorta is a territory with a very sweet name, but whose land is arid and gravelly, a morainic soil that offers us varieties like Chardonnay, Pinot Blanc, Pinot Noir, Cabernet, Merlot, essential ingredients for the creation of Franciacorta, that are the envy of many other territories in the world. The land took hold on the hills of residue left in the most ancient geological eras by the great glacier that carved out the Valle Camonica to form the present Lake Iseo. Its geological structure, dry calcareous soil, and the temperate climate make it especially suitable for vine cultivation, which, has been practiced there since ancient times by the Etruscans, the Cenomani and the Romans.
The vineyards cover about 70 hectares of vines. With around 400,000 cases of Franciacorta produced yearly, Berlucchi is one of the largest Italian producers of bottle-fermented sparkling wine.
Sustainablity in practice