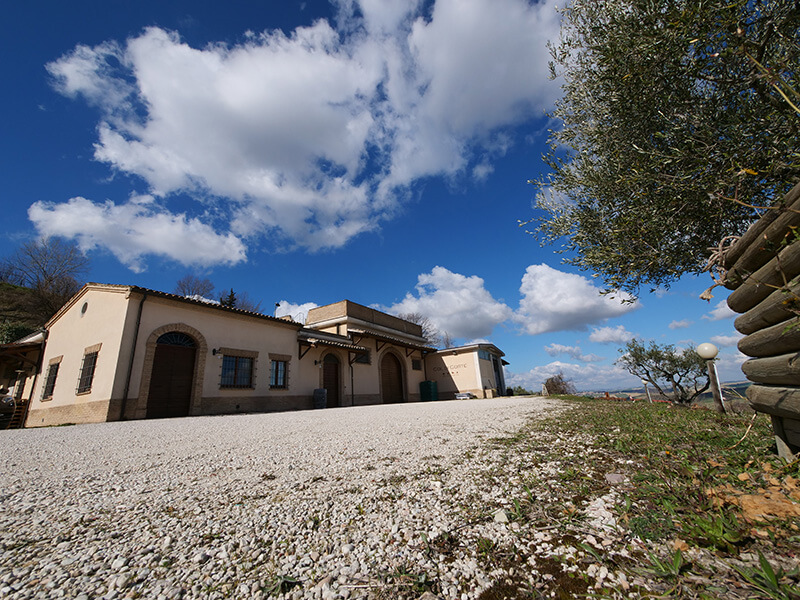 Col di Corte is in Montecarotto in the province of Ancona in the middle of the Verdicchio dei Castelli di Jesi Doc territory. The winery has about twelve hectares of land, 7 of Verdicchio, 3 hectares of Montepulciano, 1/2 hectare of Sangiovese, and 1 hectare of Cabernet Sauvignon. They produce roughly 45,000 bottles every year.
Col di Corte has been certified organic since February 2015 and biodynamic since 2016. After a few tests of spontaneous fermentations started in 2014, in June of 2015, they bottled their first Verdicchio fermented with spontaneous yeasts, the "Vigneto di Tobia" Verdicchio Classico Superiore 2015, which was awarded the "Vinibuoni d'Italia" guided a gold star and was included in the book "Vini da Scoprire" released in all Italian libraries: www.giunti.it/libri/cucina/vini-da-scoprire). Effective in 2016, all our wines are fermented with spontaneous yeasts.
The winery believes in producing wine to offer a resource (not a product) that is healthy, pleasant, and with high levels of drinkability. In every field of work, they know that craftsmanship is now the winning weapon in a world where the industrial model has shown its limits. Nature plays an important and focal role in the vision of Col di Corte, and for this reason, the symbols of the seasons are their distinguishing hallmark, a hallmark that, according to the trend of our previous seasons' harvest, is put on the labels of all wines.
Certified organicn and biodynamic