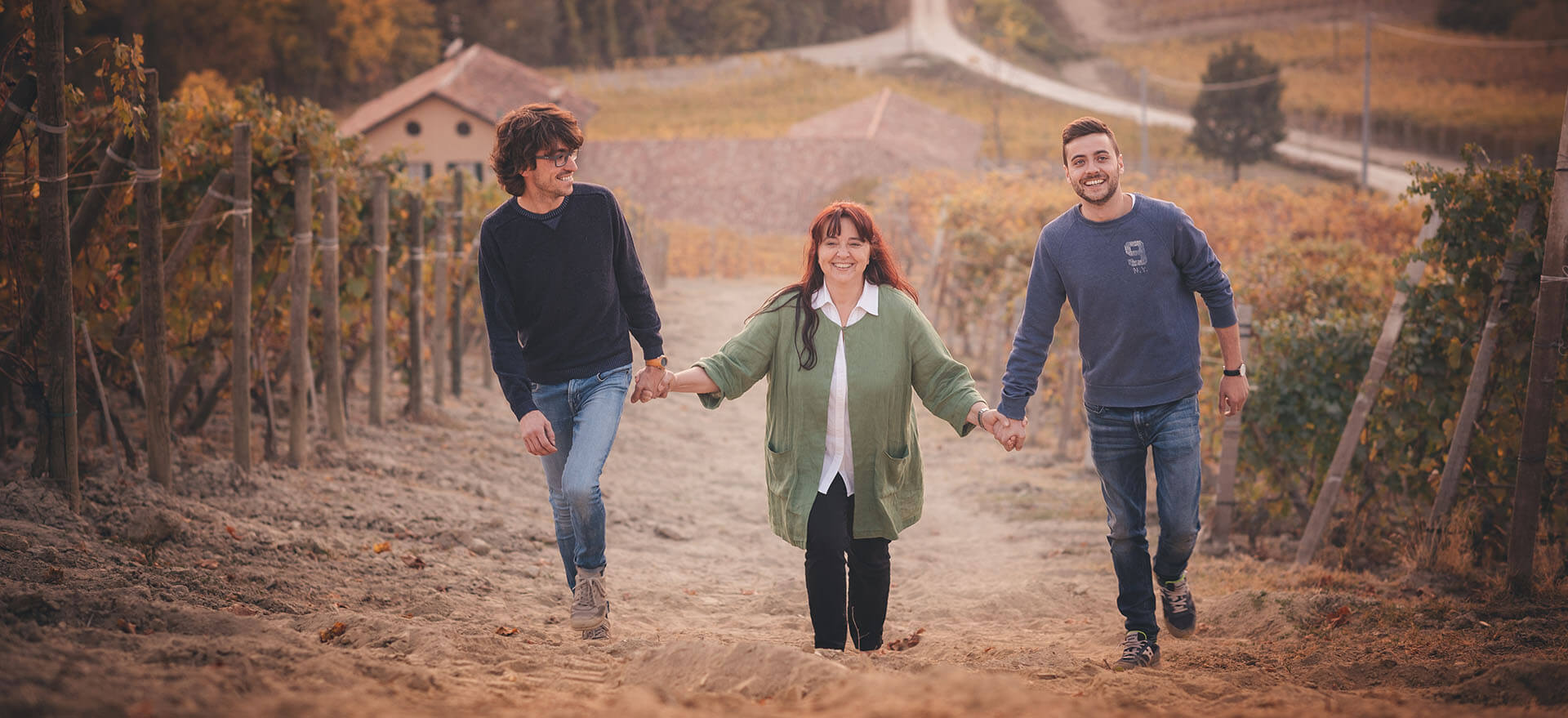 Livia inherited the passion for viticulture from her father, Ettore, and she, in her turn, transmits with love and enthusiasm the values of those who preceded her in these vineyards. After more than two hundred years, the blood and fiber of the company are still united and carried forward by the eighth generation today while maintaining the history of the family's objectives made with seriousness, commitment, and love of the earth.
Right in the center of the Barolo area, Castiglione Falletto, the cantina Livia Fontana has its headquarters, with 10 hectares of vineyards between 300 and 350m above sea level; the cultivated vines are indigenous: Nebbiolo, Barbera, and Arneis.
The vineyards are divided by grape variety, a part dedicated to the cultivation of Arneis, one to Barbera, and a large area devoted to Nebbiolo. Some of these vines occupy positions of great quality and include excellent crus such as Villero and Bussia.
The full lineup from Livia Fontana winery exudes a perfect essence and synergy of elegance and mastery of winemaking.
Sustainability in Practice