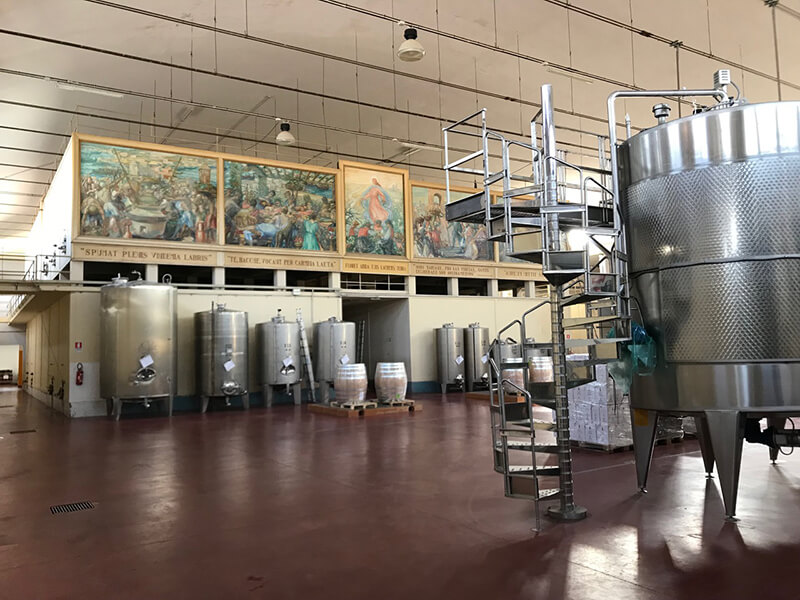 Founded in 1953, Cantina della Vernaccia di Oristano was born in a unique territory of rare beauty. Leader of the promotion and consecration of the Vernaccia di Oristano in all of Italy and beyond the national boundaries, Cantina della Vernaccia, inherited more than fifty years of tradition in the production of high-quality wines and in the last decades, also developed through the enhancement of other local grape varieties which are peculiar to the territory such as Nieddera, and through the production of already well-known Sardinian types like Vermentino, Cannonau, and Monica.
The vineyard, owned by the associates and run with great care, is provided with modern technologies. With the help of an external consultant who supports the winery's winemaker, in the last years, the Cantina della Vernaccia di Oristano has undertaken a path of innovation and development in search of the highest and most authentic quality expression of the territory itself. Thus, the wine portfolio developed and expanded, comprising a complete range of sparkling, white, rosé, and red wines.
The territory, the Sinis, features incredible landscapes – marshlands with pools of glass-like water, farmlands or lush greenery, wind-sculpted stones, and stunning, wild, and unspoiled beaches. In this unique context of rare beauty, the soil and weather conditions -marked especially by the alluvial soils of the river Tirso- and the microclimate originated by the proximity of the sea are fundamental for the development of high-quality viticulture.