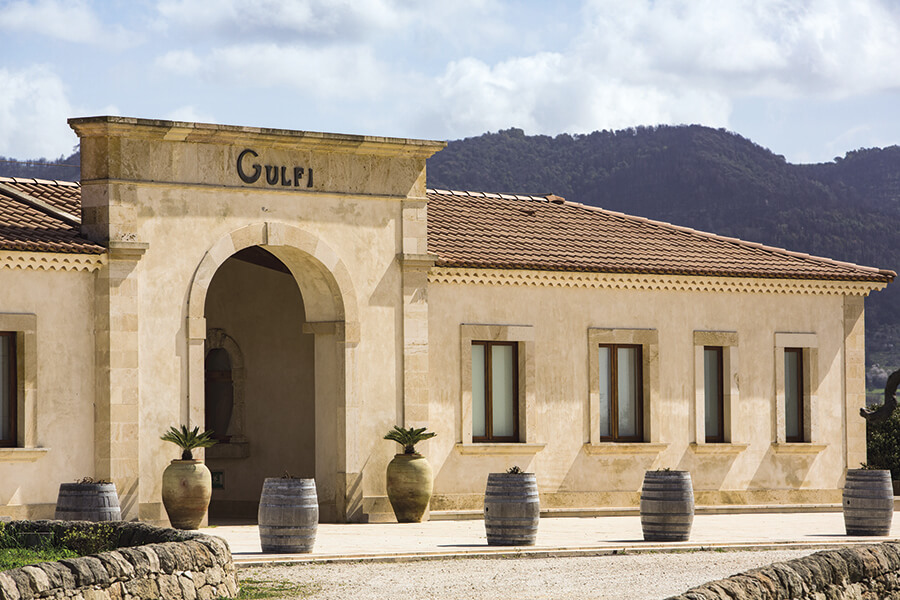 Vito Catania, the founder of Gulfi, wanted to continue the work on vines and olive oil initiated by his family in Sicily more than three generations ago. His passion for wine and his homeland, Sicily, led him to develop this prestigious vineyard in his native country: Chiaramonte Gulfi on Monti Iblei in the province of Ragusa. Since 1996, he added innovation to the inherited tradition of his ancestors, from a long process of massal selection of vines to highly meticulous attention to the culture of its vines to create unique and prestigious Crus.
The vineyard, which begins precisely in Monti Iblei, in the region of Ragusa – the area of the traditional Cerasuolo di Vittoria DOCG – extends to the lower part of Sicily, Pachino, specifically in the DOC Eloro. These vines give birth to the 4 Grands Crus of Nero d'Avola – as the French people could call them – with one unique difference: the terroir. It ends in Randazzo, the Etna DOC on the volcano's northern slope, with more than 100 years old vines planted at an altitude of 850 meters. The grapes grown are Nerello Mascalese and some Nerello Cappuccio.
Salvo Foti has been the enologist since the start of Gulfi; the wines have maintained the essence of the land, the sounds of nature, and the intensity of the colors of Sicily.
Each Gulfi wine hides a distinct personality, capable of transporting you to Sicily.