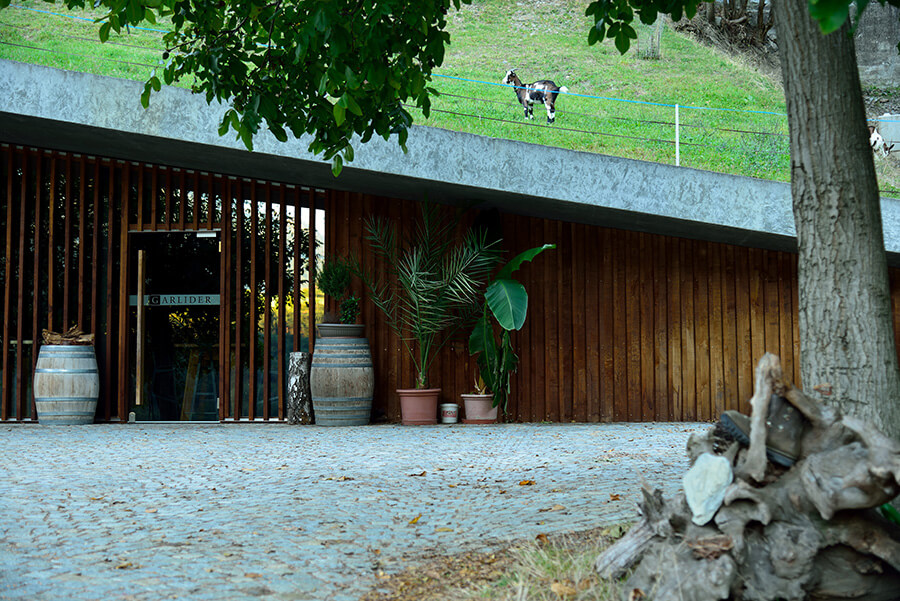 In Feldthurns, which lies just above Klausen, nestles the winery Garlider which has a breathtaking view over the whole of the Eisack valley and is surrounded by the impressive mountains of South Tyrol. Christian Kerschbaumer, his parents, his wife Veronika, and their children Anna, Elisa, Philipp, and Manuela cultivate his 4 hectares of vineyards and produce five excellent white wines and one red variety – the only Pinot Noir grown in the South Tyrolean Eisack valley.
This valley's sun-kissed, rocky slopes have been home to small farmers for generations; the original Garlider family established their farm in 1489. Christian's great-grandfather purchased the Garlider farm in the early 1900s, and the family has cultivated the land ever since. For years, Christian's father, Alois, sold his high-quality grapes to the local cooperative, a traditional practice for the many growers in this challenging, mountainous region.
The Kerschbaumer family has organically cared for its vines since 1999; the estate was officially certified organic in 2009. Vineyards are between 1,620 and 2,400 feet in altitude and are all south-facing, which means warm days and chilly evenings, perfect for white grapes.
Grape varieties planted here include Grüner Veltliner, Gewürztraminer, Müller-Thurgau, Sylvaner, and Pinot Grigio; unique in the valley, the estate also has an acre of Pinot Nero (Blauburgunder) vines.
Grapes are harvested by hand and fermented in indigenous yeasts in temperature-controlled, stainless-steel tanks. White wines are aged in a tank and lightly filtered at bottling. Reds are aged in older French/German oak barrels (crafted in Italy by Mittelberger) and lightly filtered at bottling.
Christian's philosophy is to maintain the character of the vine and to distort the wine as little as possible so that one can taste where the wine comes from; one of the reasons he changed over to biological agriculture and mainly uses indigenous yeast in his wine cellar.