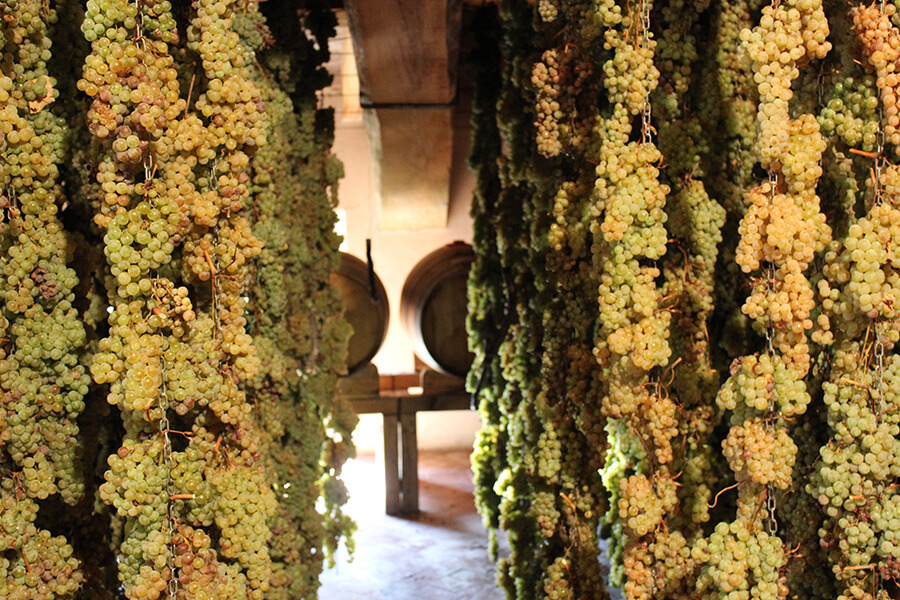 Founded in 1577, Castello della Paneretta is in Firenze, in the north of Italy. In the years that followed, it was owned and sold throughout but has now been owned by the Albisett family since 1984.
The Paneretta castle is situated in the Chianti Classico area on the western slopes of the dominating hills of the Elsa Valley, looking towards San Gimignano. It was built around an ancient sighting tower. The morning after the battle with Montaperti, the "Ghibellini" ordered to leave the castle of Cepparello in 1260.
With 309 hectares, Paneretta is one of the biggest farms in the area. Specifically, 22 acres are dedicated to exclusively growing Sangiovese and Canaiolo Nero, with very old vines that are medium to high density and survived the controversial years of the restructuring of vineyards in Tuscany in the sixties and seventies. Therefore, all genetic material in the winery is strictly autochthonous.
With a great passion for the winemaking business, the current family owners produce a wide range of grapes. Castello Della Paneretta's primary grape varieties are Sangiovese and Canaiolo Colorino, which produce high-end wines under DOCG and IGT statuses. Other types of vines include Trebbiano and Malvasia. The grapes are picked manually during harvesting and moved into the cellar for processing. The owner follows both traditional and innovative methods of wine production, such as fermentation in stainless steel tanks and aging in oak barrels to give the wines a wooden essence.
Sustainability in practice