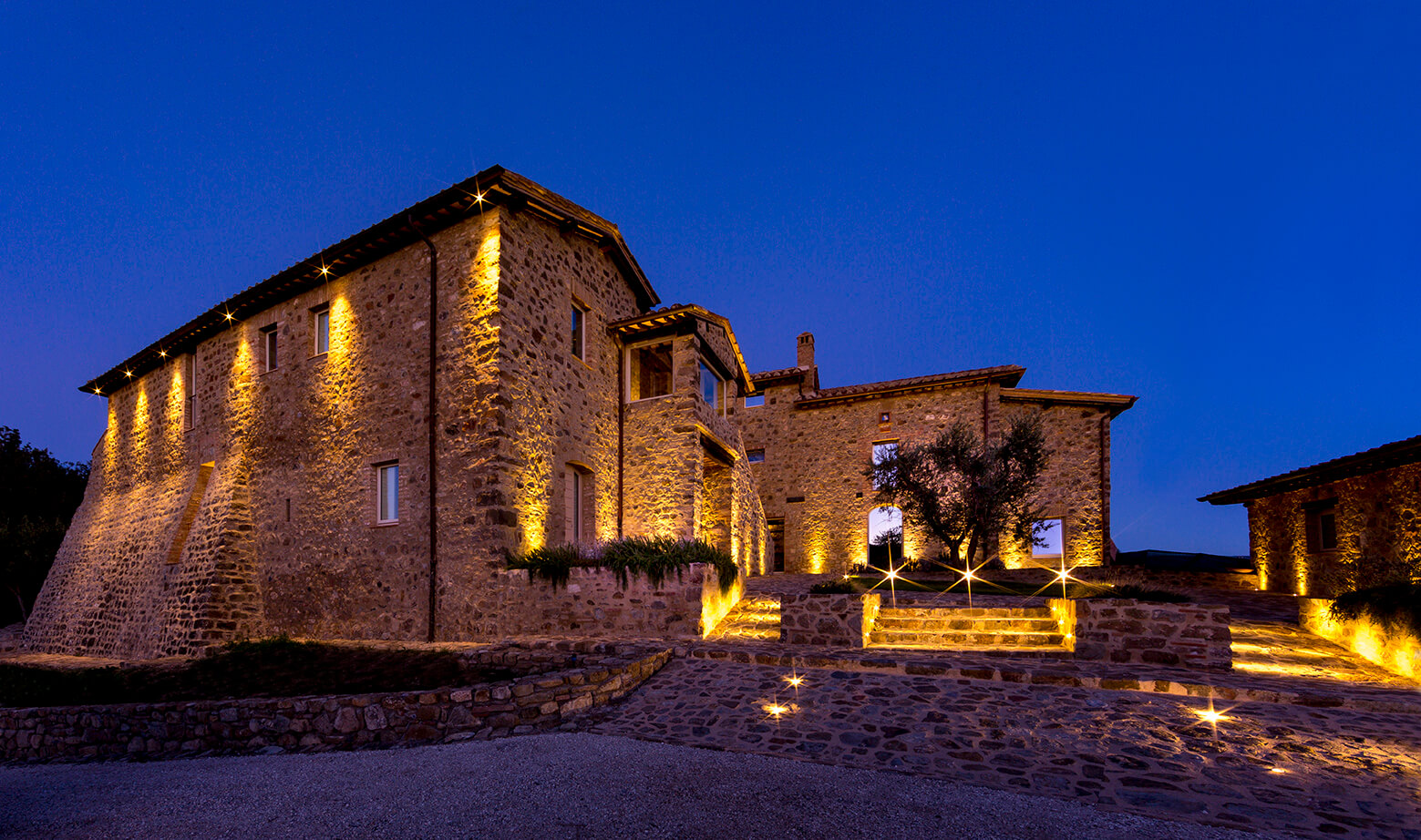 The Mastrojanni winery is in Castelnuovo dell'Abate, which lies in the southeast of the Montalcino municipality, a region well known for its wines produced from the Sangiovese grape. Gabriele Mastrojanni founded the winery in 1975 when he bought the San Pio and Loreto estates. The combined property now covers 96 hectares, 33 of which are planted with vines in a variety of soils. Seventeen hectares of these vines qualify for Brunello di Montalcino.
Andrea Machetti took the reins of Mastrojanni in 1992, transforming it into one of the most highly respected producers in Montalcino. His philosophy perfectly fits in with the lawyer Gabriele (founder of the winery): "tradition first"; wine comes first from the vineyard, and only the maturing happens in the cellar. This is the reason why the Mastrojanni family has left him in charge of managing the vineyards and cellar.
In 2008 the winery was acquired by Illy Group but still allowed the Mastroajnnni winery the autonomy to operate and continue keeping the DNA of the estate.
A great deal of work went into Mastrojanni. The new estate is investing in the cellar and technology. Andrea Machetti applies his usual enthusiasm to running this traditional old winery whose greatest virtues are its quality and the position of its vineyards, now completely renewed.
This winery now has 31 new cement vats in the fermentation area. The older stainless steel vats are being removed. A traditional basket press has been re-installed, and the winery has been rejiggered to make more efficient use of the natural gravity flow. Thanks to smaller parcel acquisitions, the estate now counts a total of 40 hectares of vines. They have dedicated a small area to Ciliegiolo vines, thus bringing back an important, albeit often forgotten, Tuscan variety.
Sustainablity in practice