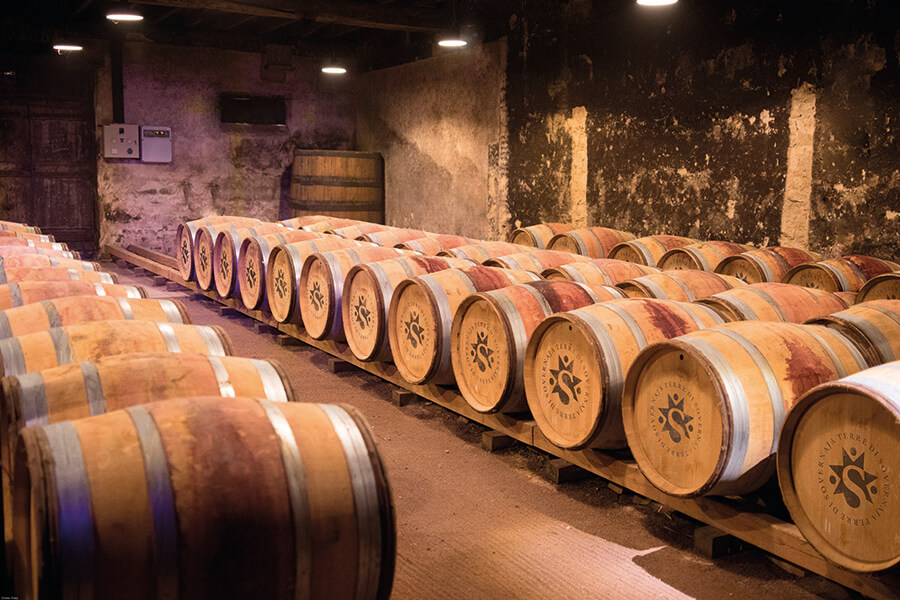 Terre di Sovernaja is my dream.
And a dream becomes reality, the moment you share it' – Federico Montagnani
Tenuta Montagnani an organikc farm in San Gimignano — heart of Tuscany.
This is where the Terre di Sovernaja project was born, with the mission of transferring the message from the earth into the bottle.
Since Federico's childhood his aspiration has been to produce his wine, on his land while respecting territory and traditions.
A long journey, made up of experiences, studies and a lot of research, which in 2017 determines the birth of his first label, exactly fifty years after his grandfather. Federico keeps his grandfather's wine making process alive today by following his gestures, walking among the rows, treading on a sandy land, rich in fossils, clays and limestone, which give a unique imprint to his wine Ripe grapes, soft pressing, vinification and aging in concrete are just his vision to preserve the uniqueness of his wines.
The organic farm consists of 9 hectares of vineyards for wine production and 10 hectares of olive groves for the production of extra virgin olive oil and a cultivation of saffron.
The main varietal is mainly Chianti Colli Senesi, and white wines such as Vernaccia di San Gimignano, Verdacchio, Vermentino, Trebbiano Toscano. Vernaccia di San Gimignano is the only DOCG white wine of Tuscany.
Verdacchio is an ancient native vine which has now almost completely disappeared, with the exception of our winery.
In 2015, intrigued by a tiny vine that Federico cultivated with extreme care, after having carried out a DNA test in collaboration with the University of Siena, he discovered that it was a120 years old Verdacchio vine.
In 2022, with the 2019 vintage, the first 100% Verdacchio wines will be released, a vine and a wine with unique characteristics in the world.
Passion, tradition and a strong responsibility for his land are the fulcrum of the project and of his visions.I trust that the efforts and commitment made are shared and appreciated by those who will come to visit me or taste my products.
Vernaccia Di San Gimignano