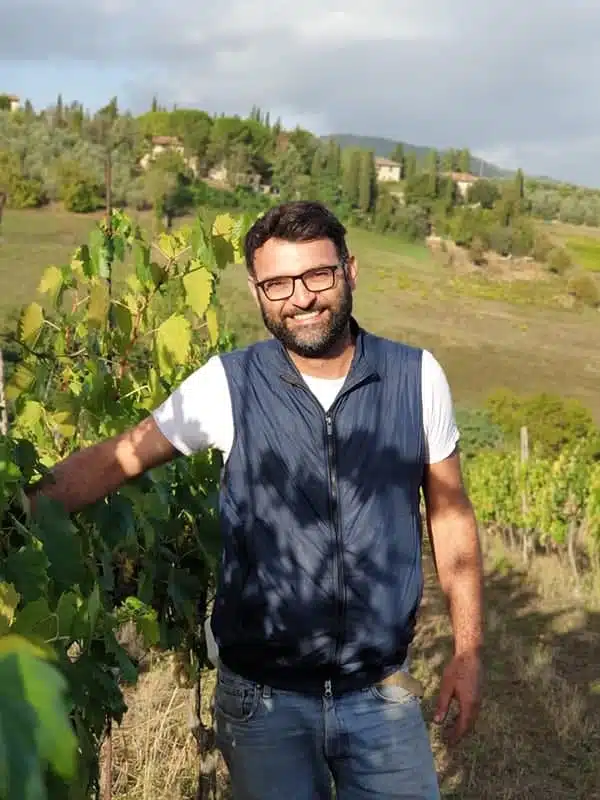 Terre di Sovernaja is run by owner Federico and winemaker Andrea, now our two excellent friends. Terre di Sovernaja (Tenuta Montagnani) was known for its high-quality olive oil and saffron, but recently Federico started a project with Andrea to produce wines.
"My father and his father are my greatest sources of inspiration. They passed on the knowledge of the rhythm of nature to me. They taught me to improve our territory and preserve the authenticity and character of the grape in its place of origin." – Federico Montagnani.
The winery is certified organic and has 9 hectares of vineyards 300 meters above sea level. In addition to producing grapes, oil, and saffron, animals can live freely, creating an essential natural balance.
Besides Vernaccia di San Gimignano, they produce Vermentino and Verdacchio. Verdacchio is an old native vine, now completely gone in the area, except in Federico's vineyard. In 2015, after conducting a DNA test in collaboration with the university, they rediscovered a small but precious 120-year-old Verdacchio vineyard. With the 2019 vintage, he started producing the first 100% Verdacchio, emblematic wines of Terre di Sovernaja.
The preservation of the character of the grapes in the cellar and try not to disturb what the soil has transferred to ensure it's reflected in the bottle.
The winery is currently producing 25,000 bottles for a total of 9 labels.
From the 2022 harvest, more vineyards will be dedicated to the production of Vernaccia di San Gimignano.