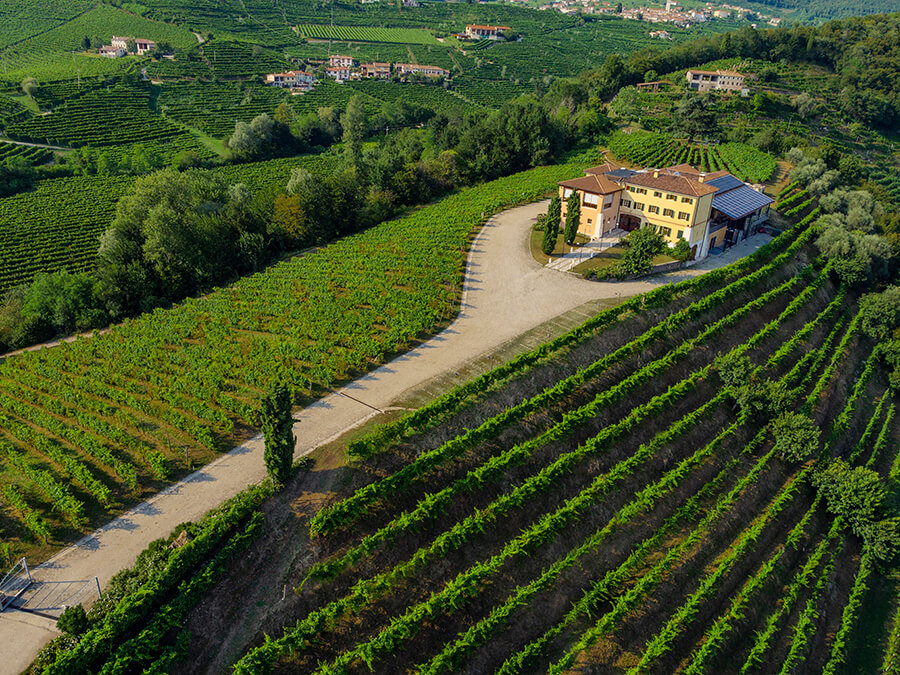 Canevel Spumanti was born in 1979 and founded by Mario Caramel, a recognized expert and admirer of the sector. Producing sparkling wines of excellence in Valdobbiadene, the spearhead in the production of Prosecco, is the company's mission.
In fact, "Canevell" in the local dialect means "small cellar," the corner where the best wines, with their secrets and ancient traditions, are jealously guarded and preserved.
Since its origins, Canevel has been based on the far-sighted vision of integrating the entire production chain, from selecting and caring for the best vineyards to vinification and sparkling winemaking. Since 2016, the winery has been part of the Masi Group, with the last owner, Carlo Caramel, a shareholder.