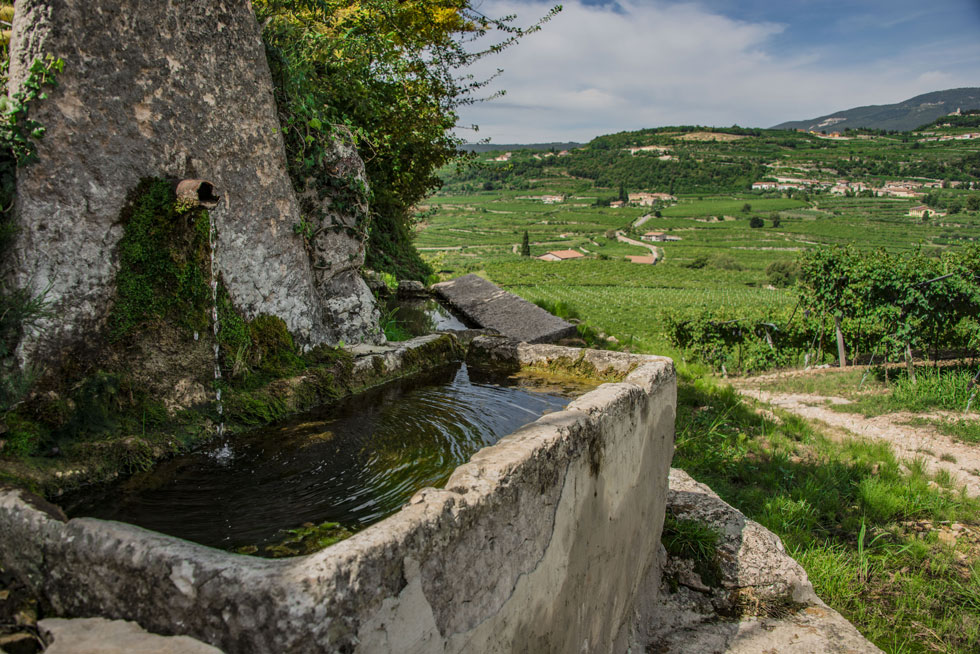 Cantina Sociale Valpolicella was established on 23 August 1933, with its registered office in Villa Mosconi, Arbizzano di Negrar. It was founded by Gaetano Dall'Ora, Carlo Vecchi, Giovanni Battista Rizzardi, Marco Marchi, Pier Alvise Serego Alighieri and Silvio Graziani.
The quality of Cantina Valpolicella Negrar's wines is based on the pillars of generations of winegrowers, the men and women of Valpolicella, embracing environmental sustainability and a connection with the land.
The winery controls the entire production chain daily, with viticulturists and technicians sharing knowledge and constant research and innovation.
Sustainable viticulture is a must: combining the need for economically viable production with respect for the environment is proof of the utmost professionalism and a guarantee for consumers. The in-depth study of the biology, ecology, and environment where our winemaker-partners work allows us to adopt good practices in the management of soil morphology, the cultivation of the first soil layer, the coexistence of thousands of plants nearby on the same surface, and lastly pest defense systems with the most negligible environmental impact on operators and consumers.
Sustainability in practice