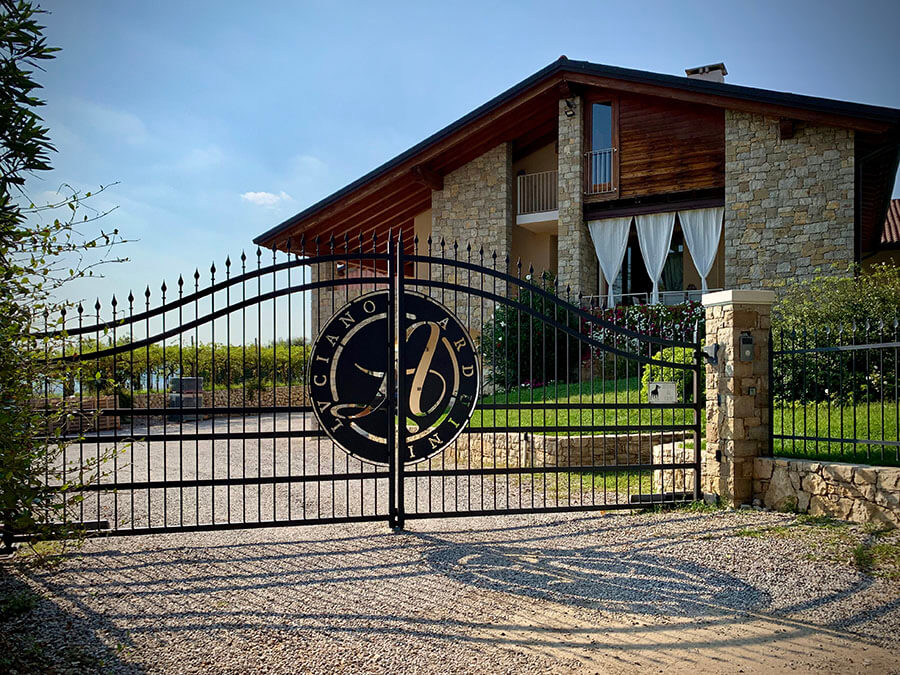 The company was founded in the 1940s when his grandfather Gabriele started his business in the small town of "Canal" in Marano of Valpolicella.
In 1969, Battista inherited the business in Corrubbio, going on to develop the company by gradually merging with lands belonging to the ancient farm of Villa Banda Amistà, as evidenced by the presence of the "Fongo Fountain" near the winery, surrounded by the centuries-old cypress trees.
Luciano follows his father's example, carrying on his winemaking culture yet interpreting it with his vision. In 2000, Arduini took an innovative leap, compared to the previous structure, beginning to produce wine in a new and modern winery.
Today Luciano works with his son, Andrea, both in caring for the grapevines and producing the wine. Luciano's wife, Silvana, deals with administrative management, while his daughter, Sofia, manages the hospitality in the winery.
Andrea Arduini says, "Our philosophy consists in obtaining a product which is the source of joy, happiness, and friendship; those are the most important principles in our lives."
Luciano Arduini continues to grow, and as it gains new experiences, it develops and renews itself, following the evolutionary path mapped out by Gabriele over seventy years ago.
The boutique winery produces 9 different types of wines while maintain the excellence from harvest to bottling.